From Rhetoric to Reality: Sustaining Peace in a Complex World
Barrie Freeman, UN Peacebuilding Support
Co-sponsored by the Institute of International Education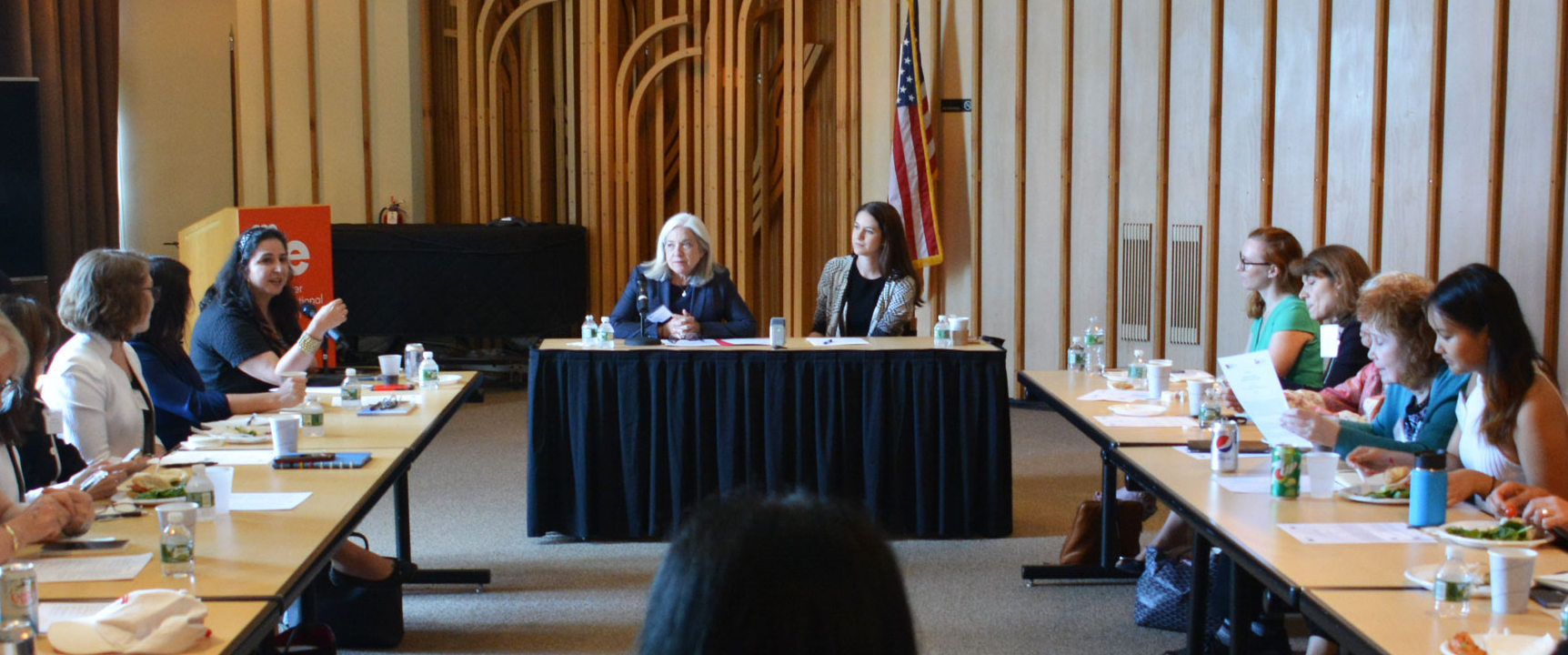 New York, NY—On June 25, 2018, the WFPG hosted a discussion with Director and Deputy Head of the UN Peacebuilding Support Office Barrie Freeman on promoting sustainable peace. In her remarks, Freeman defined the necessary components of sustainable peace, highlighted Secretary General Guterres' continued commitment to peacebuilding, and outlined the role of the Peacebuilding Support Office within the UN system. She noted that focusing on peacebuilding instead of post-conflict intervention is necessary because of the high cost and complexity of post-Cold War conflicts, adding that the Peacebuilding Support Office assists countries develop best practices that align with this new focus. The program was moderated by WFPG Executive Director Kim Kahnhauser Freeman and was co-sponsored by the Institute for International Education.

Barrie Freeman, Director and Deputy Head of
UN Peacebuilding Support

Barrie Freeman with WFPG Executive Director and moderator Kim Kahnhauser Freeman






Rajika Bhandari welcomes guests on behalf of IIE

Ambassador Ambroisine Kpongo of the
Central African Republic listens to the presentation






Barrie Freeman discusses sustainable peacebuilding

US Deputy Representative to ECOSOC Stefanie Amadeo, Peg Snyder, and Comfort-Ann Awosika






Veronica Cordova Soria, Deputy Permanent
Representative of Bolivia, asks a question



Kim Kahnhauser Freeman asks a question
during the discussion





WFPG Members and guests during the program

Jean Krasno asks a question during the Q&A