July 19, 2021

|

Watch Video


José-Marie Griffiths, National Security Commission on Artificial Intelligence Member
Haniyeh Mahmoudian, Global AI Ethicist at DataRobot
Jacqueline Sarah Tame, Former Acting Deputy Director, DoD Joint Artificial Intelligence Center
Hon. Andrea Thompson (Moderator), WFPG Board of Directors


The Women's Foreign Policy Group hosted a conversation on responsible AI and its impacts on national security, as part of its series on the intersection of foreign policy and technology. During the conversation José-Marie Griffiths, Haniyeh Mahmoudian, Jacqueline Sarah Tame, and moderator Andrea Thompson discussed a variety of issues, including NSCAI's recent report and its recommendations, combatting data bias in AI systems, AI policy development, recruiting and maintaining AI talent in the federal government, and international collaboration on an AI ethics framework and regulations. The panelists emphasized that AI is a powerful tool, but not a panacea. The US has a lot of work ahead to prepare itself for emerging threats and to establish a new ethics framework. It will need to build a diverse coalition of experts to help meet these new challenges and to harness the power that AI offers. This program is held with the support of DataRobot, Inc.

Watch the Video | Read more: NSCAI's Full Report and Executive Summary
---
Dr. José-Marie Griffiths is 

a member of the National Security Commission on Artificial Intelligence and president of Dakota State University in Madison, South Dakota. Previously, she has served in presidential appointments to the National Science Board, the Information Technology Advisory Committee, and the National Commission on Libraries and Information Science. She has led projects for federal agencies such as the National Science Foundation, NASA, and the Department of Energy, as well as various intelligence and military agencies, international organizations, and major corporations. She has received over 20 significant awards in science, technology, teaching, and the advancement of women in these fields. She holds a BSc in Physics, a PhD in Information Science, and completed a Postdoctoral fellowship in Computer Science and Statistics at University College, London.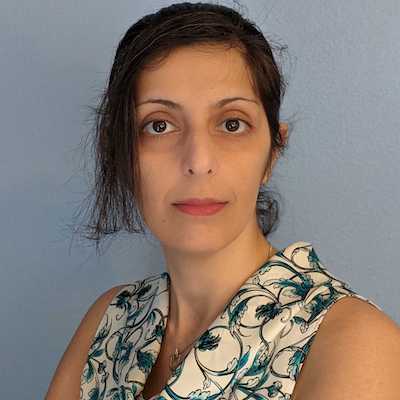 Dr. Haniyeh Mahmoudian 
leads 

the Applied AI Ethics team at DataRobot, a leader in enterprise AI, delivering trusted AI technology and enablement services to global enterprises competing in today's Intelligence Revolution. She supports thought leadership around ethical AI and provides actionable and trusted technical resources and governance frameworks to the company's customers. She has incorporated the bias and fairness feature into the DataRobot product. Her focus is on bias, privacy, and trust and ethics in AI and ML. She holds a PhD in astronomy and astrophysics from the University of Bonn.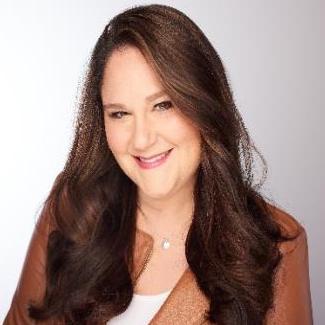 Jacqueline Sarah Tame 
is the 

Vice President, Innovation at Landus. Previously, she has served as Acting Deputy Director and inaugural Chief Performance Officer of DoD's Joint Artificial Intelligence Center; Senior Advisor to the Under Secretary of Defense for Intelligence and Security; Senior Staffer on the House Permanent Select Committee on Intelligence; Chief of Customer Engagement at the Defense Intelligence Agency; Advisor to the Chief of Naval Operations; and Policy Advisor to the Deputy Director of National Intelligence. She holds a BA and an MPA from the University of Texas at Austin, as well as a Masters in National Security and Strategic Studies from the US Naval War College's College of Naval Warfare. Jacqueline is also the founder of Command After Next, a small group dedicated to the mentorship, professional development, education, and championship of women in national security.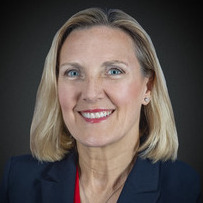 Hon. Andrea Thompson (Moderator)
, 
Vice President for International Programs at Northrop Grumman, has a distinguished career in national security, intelligence and leader development. She was confirmed as Under Secretary of State in 2018, following service as National Security Advisor to the Vice President. Previously, she led the McChrystal Group Leadership Institute. A proud military veteran, Thompson served for over 25 years in the US Army, including combat tours in Iraq and Afghanistan. She also served as National Security Advisor to the chairmen of the House Committees on Homeland Security and Foreign Affairs. She also teaches at Dakota State University, co-authored the book Achieving Victory in Iraq: Countering an Insurgency, is a Distinguished Fellow at the Royal United Services Institute, and serves on the board of the WFPG.