PRESS RELEASE
WFPG Welcomes New Board Members and YPN Co-Chairs!
For Immediate Release
March 1, 2021
---
We are excited to announce the addition of eight remarkable women to the Women's Foreign Policy Group Board of Directors: Carmiel Arbit, Alyssa Ayres, Lauren Bedula, Ambassador Kathleen Doherty, Keri Lowry, British Robinson, Ambassador Barbara Stephenson, and the Honorable Andrea Thompson.
We are also delighted to share the election of two new officers to lead our Board: Kristi Rogers was elected to join Lois Romano as Board Co-Chair and Jennifer Clinton was elected to serve as Secretary of the Board. Meet our 2021 Board of Directors

We would also like to thank each of the wonderful and committed Directors who completed their terms in 2020: Dawn Calabia, Allison Ford, Evan Ryan, Samantha Vinograd, and especially Ambassador Catherine Russell, who lead the organization as WFPG Board Co-Chair from 2017 until 2020. The WFPG would not be where it is today without the support of each of these women. We would also like to congratulate Ambassador Cathy Russell for her appointment as Director of the White House Presidential Personnel Office, Evan Ryan for her appointment as White House Cabinet Secretary, and Samantha Vinograd for her appointment as Senior Counselor at the Department of Homeland Security.

The WFPG's Young Professional Network also bids farewell to its 2020 Co-Chairs, Kristin Bruno and Kristen Folkerts, and welcomes its 2021 Co-Chairs: Katie Conti, Aline Guzik, and Rosalind Reischer, who will lead this year's YP Network career roundtables and programming. Meet our Young Professional Network Co-Chairs

We hope that you will all join us in welcoming these new leaders to the WFPG's network!

Get Engaged: Join | Mentor | Donate
---
 Meet Our New Directors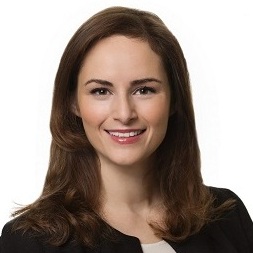 Carmiel Arbit 
has worked at the intersection of foreign policy and government relations for nearly two decades. She is a nonresident Senior Fellow for Middle East Programs at the Atlantic Council. As co-founder of Key Bridge Strategies, she has consulted for non-profit organizations around the world, advancing government relations, public diplomacy, and community engagement strategies on four continents. She has worked as a government relations professional for AIPAC, AJC, and Thomson Reuters, and as a researcher at the Brookings Institution's Center for Middle East Policy. Carmiel earned her BA from George Washington University and her MS from Georgetown University's School of Foreign Service. She has been recognized as a top Foreign Policy Influencer by Diplomatic Courier; she is a Term Member of the Council on Foreign Relations and a Truman National Security Fellow.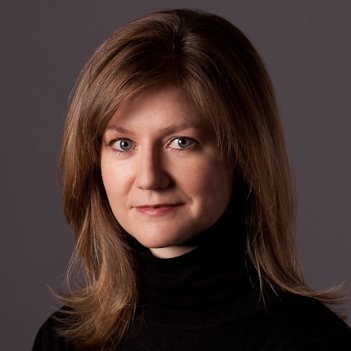 Alyssa Ayres
is dean of the Elliott School of International Affairs at George Washington University. She also serves as an adjunct senior fellow for India, Pakistan, and South Asia at the Council on Foreign Relations, where her work focuses primarily on India's role in the world and on US relations with South Asia in the larger Indo-Pacific. Before joining CFR, Ayres served as Deputy Assistant Secretary of State for South Asia (2010-2013), and prior to that was founding director of the India and South Asia practice at McLarty Associates, and prior to that served in the State Department as special assistant to the Undersecretary for Political Affairs as a CFR international affairs fellow. She is the author of Our Time Has Come: How India is Making Its Place in the World (2018) and Speaking Like a State: Language and Nationalism in Pakistan (2009). She speaks Hindi and Urdu.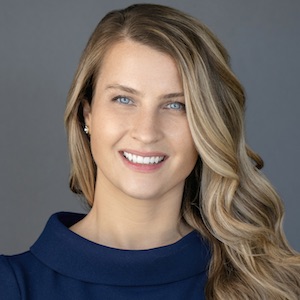 Lauren Bedula
is a Senior Vice President at Beacon Global Strategies, a strategic advisory firm specializing in international policy, defense, cyber, intelligence, and homeland security. Bedula currently serves as the Chair of the Business Executives for National Security (BENS) Technology and Innovation Council, and a Visiting Fellow at the National Security Institute at George Mason University's Antonin Scalia Law School. Prior to joining Beacon, Bedula served as the Director of Emerging Threats Policy at BENS and previously worked for a Member of Parliament in the House of Commons of the United Kingdom. She also previously worked as a Research Associate for the National Council on Crime and Delinquency and served on the Board of Directors for the Young Professionals in Foreign Policy. Bedula graduated from the American University, with a double major in Public Communication and Interdisciplinary Studies CLEG: Communications, Legal Institutions, Economics, and Government.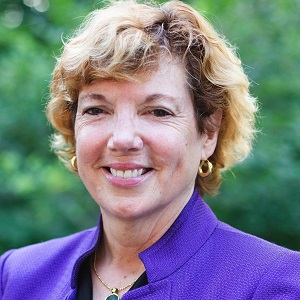 Ambassador Kathleen Doherty
has had a distinguished diplomatic and international career. She is the Chief Strategy and Retreats Officer of the Annenberg Foundation Trust at Sunnylands, which convenes experts from around the globe for meetings and retreats that address an array of diplomatic and societal issues. Prior to her work at Sunnylands, she was a career diplomat, serving as US Ambassador to Cyprus, as a Deputy Assistant Secretary of State for European Affairs, and in leadership positions in Rome, London, and Moscow. Earlier in her diplomatic career, she served in Brazil and the Dominican Republic. Recognized with more than 15 State Department awards, Doherty has extensive experience working across the government and with industry, and has particular expertise on global economic issues including those related to energy, financial services and technology. She is a member of the Council of Foreign Relations and the American Academy of Diplomacy; an advisory board member of the company sparks & honey; and a board member of the Cyprus-American Archaeological Research Institute.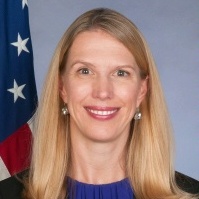 Keri Lowry
is currently a Senior Executive Consultant for National Security at Guidehouse (formerly PricewaterhouseCoopers Public Sector). Previously, Lowry served as the Director of Government Affairs & External Relations at the National Commission on Military, National, and Public Service. She is the former Deputy Assistant Secretary of State for Private Sector Exchange at the Department of State; Regional Director for Asia, Europe, the Middle East and North Africa at the US Peace Corps; Senior Policy Advisor at USAID; Director for Development, Democracy & Humanitarian Affairs as well as Deputy Executive Secretary at the National Security Council; and, she has held numerous other senior positions at USAID. Prior to her career in government, Lowry managed an international exchange program at a NGO, was an after-school teacher at a homeless shelter, and a Peace Corps Volunteer in Burkina Faso. Lowry serves on the boards of the Children's Guild Alliance and the Peace Corps Advisory Council of Future.
British Robinson
i
s a thought leader and social entrepreneur with more than 20 years of experience in international and domestic health, corporate social responsibility, public-private partnerships, government relations, and advocacy and policy development. As President and CEO of the Barbara Bush Foundation for Family Literacy, Robinson leads their efforts using technology and innovative programming to build a stronger, more equitable America. Robinson previously served as Founding CEO of the Women's Heart Alliance, and in leadership positions at Women for Women International and Susan G. Komen. Her tenure at the Department of State included leading public-private partnership efforts for PEPFAR and Secretary Clinton's Office of Global Women's Issues. Robinson holds a MA from Johns Hopkins, a BA from George Washington University, and an honorary doctorate from Fairfield University. She serves on the board of the Jesuit Refugee Service/USA; advisory councils of the Inter-American Foundation and Worldreader; advisory board of Arlington Partners International; and on the Brain Trust for the XPRIZE Racial Equity Alliance.


Ambassador Barbara Stephenson
, 
a former US ambassador and career Foreign Service officer, is the inaugural vice provost for global affairs at the University of North Carolina at Chapel Hill. She leads UNC Global and advances a pan-university strategy to enhance Carolina's global reach, impact and reputation. She is also a Professor of the Practice in UNC's Peace, War and Defense curriculum, where she engages the next generation of global leaders on topics such as conflict resolution and the ethics of government leadership. She was previously the dean of the Leadership and Management School at the Foreign Service Institute and served as US Ambassador to Panama from 2008-2010. She was the first woman to hold the position of chargé d'affairs and deputy ambassador at the US Embassy in London. Originally from Florida, she earned her PhD, MA, and BA from the University of Florida, majoring in English literature with minors in Latin American studies and political science.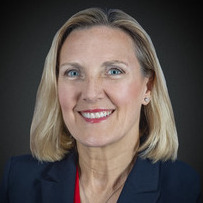 The Honorable Andrea Thompson
has a distinguished career in international policy, national security, intelligence and leader development. Ms. Thompson is Vice President for International Programs at Northrop Grumman, a leader in global security. She was confirmed as Under Secretary of State in 2018, following service as National Security Advisor to the Vice President. Prior to government roles, Thompson led the McChrystal Group Leadership Institute. A proud military veteran, Thompson served for over 25 years in the US Army, including combat tours in Iraq and Afghanistan. She also served as the National Security Advisor to the Chairman, House Homeland Security Committee, and the Chairman, House Foreign Affairs Committee. Thompson is also the Professor of Practice at Beacom College of Computer and Cyber Sciences at Dakota State University in her home state of South Dakota. She co-authored the book Achieving Victory in Iraq: Countering an Insurgency, is a Distinguished Fellow at the Royal United Services Institute (RUSI) and serves on the advisory board for the UK AI company, Adarga.


---
 Meet Our 2021 Young Professional Network Co-Chairs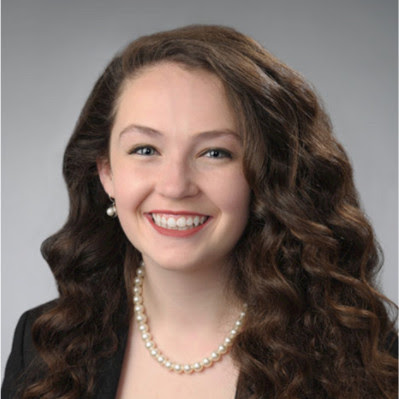 Katie Conti
is a practitioner of public diplomacy with a passion for the arts and youth empowerment. At Meridian International Center, she coordinates implementation of the Department of State's Pan Africa Youth Leadership Program and supports organization-wide strategic planning and communications initiatives. Previously, she provided support to executives and development teams at Brookings and CSIS; protocol and public affairs as a Youth Ambassador to the USA Pavilion at the 2015 Expo (World's Fair) in Milan; international development program support, M&E, and communications at the Near East Foundation; and social & traditional media monitoring with the Department of State's Africa Regional Media Hub in Johannesburg. Katie holds a BA in International Relations, Public Communication Studies and Geography from Syracuse University and was a Pan Am 103/Lockerbie Remembrance Scholar. She speaks French and Italian, some Spanish, Russian, and Wolof, and recently began studying Arabic.
Born and raised in Mexico, 
Aline Guzik
recently received her MPA from Columbia University SIPA, specializing in Social Policy and Gender. Her studies focused on the interdependency between the urban and social disciplines by analyzing global policies primarily focused on boosting collective well-being. Her passion for international affairs led her to the Permanent Mission of Mexico to the United Nations, where she supports the Children in Armed Conflict, Colombia, and Haiti files within the Security Council. She also assists with matters of cybercrime, and humanitarian situations. Before moving to New York, Aline worked as a public servant at two chief social protection and public housing agencies in Mexico (IMSS and INFONAVIT). She's also a Youth Associate of the Mexican Council of Foreign Relations. She holds a BA in International Relations from Universidad Iberoamericana in Mexico City.
Rosalind Reischer
is a senior consultant at APCO's DC-based Public Affairs Advisory practice. She has a background in China policy and previously worked in government relations and business advisory consulting with the Asia practice at McLarty Associates. She has advised clients from a variety of sectors and on topics ranging from navigating the US-China trade war to the business implications of geopolitical shifts. Previously, Rosalind worked with the Project 2049 Institute, a research organization promoting American security interests in Asia, as well as the Nicobar Group in Shanghai, a consultancy focusing on US-China civil nuclear engagement. She is a graduate of the Johns Hopkins SAIS Center in Nanjing, where she concentrated in energy, resources and the environment, holds a BA from UVA, and she is proficient in Mandarin Chinese.
---
The Women's Foreign Policy Group is a non-partisan membership organization committed to promoting women's leadership and voices in international affairs through our in-depth policy discussions and mentoring activities. We believe that by highlighting women leaders and amplifying their voices, we provide important role models for the next generation and expand the foreign policy dialogue across political divides and across generations. The organization also connects women across sectors, creating a vital network of women with diverse backgrounds and experience.
---

Contact: Megan Darlington, [email protected]