March 30, 2022 |

Watch Video
H.E. Katri Viinikka, Ambassador for Gender Equality, Finland
Monica Aleman Cunningham, Ford Foundation
Patricia Georgiou, Jigsaw
Shreeja Sen, IT for Change, India
Hélène Molinier (Opening), UN Women, Action Coalition on Innovation and Technology
Sandra Pepera (Moderator), NDI
---
Technology-facilitated GBV harms people of all gender identities and social statuses, but women and girls—especially those who dare to speak up and speak out—are disproportionately affected. Online bullying and harassment has surged during the pandemic and directly impacts the actions and mental well-being of many of its victims. When women fear for their safety they are significantly less likely to challenge norms or seek out leadership roles in their community.

On March 30, 2022, WFPG brought together experts from across sectors to tackle this issue and discuss how we can better engage the global community—from governments to tech companies—to create a safer space for women and girls. The panelists emphasized the importance of addressing the abuse and harassment of women with a multisectoral approach, so that, as Helene Molinier, Senior Policy Advisor for Innovation for UN Women stated, "we can stop online violence from silencing the voices of women and girls around the world".

But who bears the responsibility and what's being done now? Our panelists had an engaging dialogue on the accountability of governments and tech platforms in creating safe digital spaces for women and girls, and how progress in increasing women's online safety can advance society as a whole and create a transnational space for opportunity. Shreeya Sen from IT for Change emphasized the need for a re-envisionment in balancing women's rights to safety with the right to freedom of expression. She also highlighted the need for tech platforms to take more responsibility on this front. Patricia Georgiou from Google's Jigsaw discussed how the tech incubator is leaning into this responsibility by developing AI-led technologies to counter online harassment, and working on efforts to detect misogyny and curb doxxing in the digital sphere. Monica Aleman, Ford Foundation Senior Program Officer for BUILD, outlined the role of philanthropy in supporting these efforts. The panelists also addressed prioritize rights such as security and privacy in administering these protections.
---
---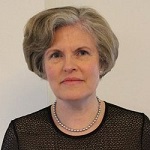 H.E. Katri Viinikka is Ambassador for Gender Equality at the Ministry for Foreign Affairs of Finland. Viinikka has had a long career in foreign policy, previously serving as Ambassador of Finland to the Netherlands and as Director for UN and General Global Affairs at the Political Department of the Finnish MFA. She has held the position of Chief of Cabinet of the Minister for Foreign Affairs and served at embassies in Brussels, Berlin and Bonn. Viinikka has been active in promoting mediation, co-chairing the Group of Friends of Mediation at the UN at Senior Officials level (2011-2015). Finland co-leads the Action Coalition on Technology & Innovation for Gender Equality in the global Generation Equality campaign. One of the four targets of the Action Coalition is preventing and eliminating online and tech-facilitated GBV and discrimination. Preventing OGBV is also a priority in the national commitments made by Finland.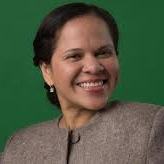 Monica Aleman Cunningham is a senior program officer on the BUILD (Building Institutions and Networks) team, working to advance the Ford Foundation's efforts to support and develop stronger, sustainable, and more effective social justice organizations and networks. Previously, she was based in the foundation's East Africa office, where her grant-making focused on increasing the capacity of national, regional, and global groups and supporting national and regional networks to advance a constitutional framework that protects the rights of women and other minorities and increases the participation of women in governance. Her experience spans organizing, social movement building, and participatory monitoring and evaluation. Before joining the foundation, Cunningham was executive director of the International Indigenous Women's Forum, a network of organizations in Asia, Africa, and the Americas.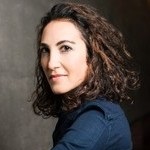 Patricia Georgiou is the Director of Partnerships and Business Development for Jigsaw, Google/Alphabet's incubator tackling geopolitical challenges through technology. Jigsaw builds tech solutions for global security threats including cyber attacks, online hate and harassment, radicalization and extremism, censorship and disinformation. Patricia was previously an international corporate lawyer and impact investor for the French government's strategic fund. She graduated from Paris Sorbonne and the University of Edinburgh. She is fluent in French, Arabic, Spanish and Italian.


Shreeja Sen
is a Research Associate at IT for Change, based in India. As a trained lawyer and public policy graduate, she takes interest in issues of legal-institutional responses to online gender-based violence and the emerging challenges in India, like access to justice questions and tackling newer forms of violence. Through IT for Change's hate speech project—Recognize, Resist, Remedy—she engages with questions of "online freedom for all = no unfreedom for anyone", and the critical need to ensure platform accountability. Her current research focuses on how Indian courts address cases of online GBV. She also works on aspects of data governance and digital infrastructures.


Hélène Molinier
, is the Senior Manager for the Action Coalition on Innovation and Technology. Molinier brings over 15 years of experience with international development organizations and a strong track record in all aspects of policy, programming and partnership issues relating to innovation, technology, gender and sustainable development. She is the Senior Manager for the Action Coalition on Innovation and Technology for Gender Equality, the author of the UN Women policy paper on "Leveraging Digital Finance for Gender Equality and Women's Empowerment" and provides technical leadership on the development of digital tools, frontier technology and social innovation.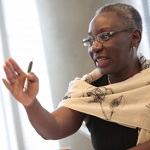 Sandra Pepera
(Moderator), a career diplomat and international development professional, currently serves as NDI's director for Gender, Women and Democracy. Previously, she was a senior officer at the UK's Department for International Development, worked in British domestic politics, lectured at the University of Ghana, and worked as a political analyst. Her experience spans strategy development, political and risk analysis, diplomacy, general management and corporate governance. Much of Pepera's career has been spent working in or on transitional economies, focusing on the building of resilient and inclusive institutions.