Switzerland: Small Country, Big Impact
Reflections on the Swiss Economy, Innovation, and
Switzerland's Role in Europe and the US
Ambassador Manuel Sager

Photos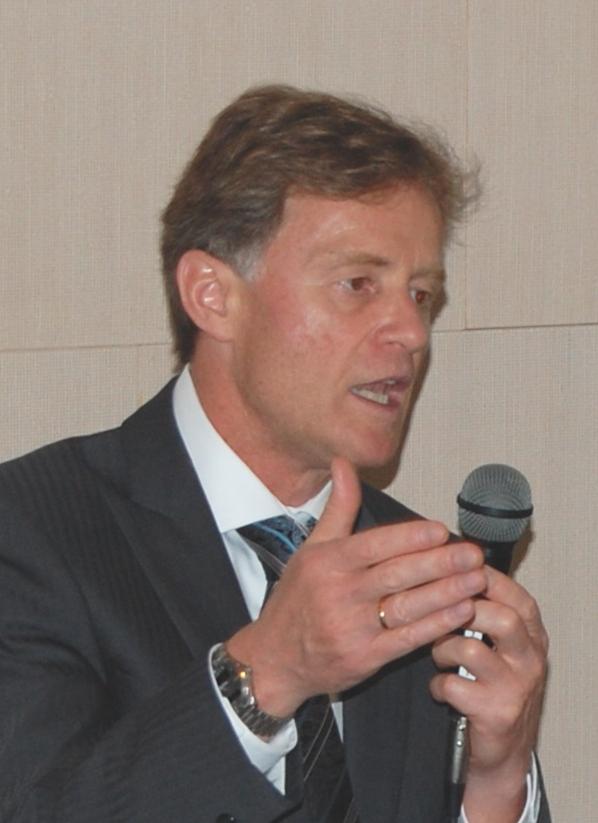 Washington, DC—On July 12, 2013, Ambassador Manuel Sager of Switzerland addressed WFPG at an Embassy Series event on "Switzerland: Small Country, Big Impact—Reflections on the Swiss Economy, Innovation, and Switzerland's Role in Europe and the US." In his remarks, Sager discussed reasons for the strong Swiss economy, with an emphasis on the importance of innovation. He also covered Switzerland's close political and economic relationships with the EU and the US. The discussion was moderated by WFPG President Patricia Ellis.

Sager discussed the importance of Swiss innovation, emphasizing that a large portion of Switzerland's economy is based on adding high value to products for export. Switzerland also promotes international cooperation on innovation through swissnex liaison offices, which foster scientific and academic relations, as well as business startups. As an example of Swiss innovation, the Ambassador cited the SolarImpulse plane, the solar powered plane which recently flew across the US. In the future, Sager anticipates that pharmaceuticals and micro-technology will continue to be very important sectors for the country's continued innovation. Green technology and the environment are also emerging priorities for Switzerland, especially following the government's announcement that nuclear power will be phased out by 2030.

The Ambassador also addressed the close economic relationship Switzerland maintains with its European neighbors and with the European Union. According to Sager, foregoing membership in the EU has allowed Switzerland to maintain its fiscal autonomy, the stability of the Swiss franc, and a balanced budget. Switzerland does however maintain a close relationship with the EU through numerous bilateral agreements. The EU is Switzerland's most important policy and trading partner: 60% of Swiss exports go to EU member states and 80% of imports come from the EU.

The United States and Switzerland also have strong political and economic relations. Switzerland can represent US interests in countered where the US does not have diplomatic relations, including Cuba and Iran. Additionally, 560 Swiss companies are represented in the US, providing jobs to nearly half a million Americans, and roughly 1,000 US companies maintain offices in Switzerland, employing close to 75,000 people. Sager noted that Swiss companies invest more in research and development in the US than companies from any other country. The Ambassador also acknowledged that the US and Switzerland do have some conflicts that they are working to resolve, including a tax dispute regarding the exchange of banking information*, but that overall, the bilateral relationship between these two nations is very strong.

* Update: The US Department of Justice and the Swiss Federal Department of Finance issued a joint statement on August 29, 2013, which puts an end to the prolonged tax dispute between Swiss banks and the United States. The solution is based on a DOJ program that enables Swiss banks to resolve past issues in a clearly defined framework.
Patricia Ellis leads off the discussion
with Ambassador Manuel Sager



Ambassador Arturo Sarukhan, Patricia Ellis,
Board Member Carolyn Brehm, Catherine Bennett,
and Ambassador Manuel Sager

Ambassador Sager addresses WFPG members
and guests at his residence

Patricia Ellis welcomes guests



Patricia Ellis, Christine Sager,
and Ambassador Sager



Board Member Isabel Jasinowski, Ambassador Sager,
and Elisabeth Bumiller of The New York Times

Board Member Theresea Loar speaks with
Ambassador Arturo Sarukhan

Board Member Dawn Calabia and Ambassador Sager



Ambassador Sager speaks with
Ambassador Mabel Gómez-Oliver,
Deputy Chief of Mission of Mexico

Christine Sager answers a question about the
architecture and design of the residence

Yasmin Naghash and Corporate Advisory
Council Member Louise Hilsen of Nestlé

Ambassador Sager and Carolyn Brehm