DC | Author Series: Kati Marton
Tuesday, March 29, 2022
,
5:30 PM
-
7:30 PM EDT
Category: Events
---
In celebration of Women's History Month, the Women's Foreign Policy Group is hosting an evening with author Kati Marton, discussing her book The Chancellor: The Remarkable Odyssey of Angela Merkel. 
The evening will start with a light cocktail reception, followed by an intimate conversation moderated by WFPG board member Maureen White discussing the leadership and legacy of Angela Merkel. 
 Kati Marton, author of The Chancellor: The Remarkable Odyssey of Angela Merkel
 Maureen White (Moderator), Foreign Policy Institute/SAIS
 
---
Tuesday, March 29, 2022

Check-in: 5:00 to 5:15 p.m.
Reception: 5:15 to 6:00 p.m.
Program and Book-signing: 6:00 to 7:00 p.m. 
Virtual Webinar: 6:00 to 7:00 p.m.


DACOR Bacon House Foundation
1801 F St NW | Washington, DC 20006


Please note that this is a hybrid event, being offered in-person and virtually. Please click on the registration link above to select an option.


 In-Person Tickets: Members/Guests: $35 | Student/YP Members: $15


Can't join us in person? Virtual access: $10.
---

Hungarian born Kati Marton has combined a career as a writer with human rights advocacy. Author of ten books, Marton chaired the International Women's Health Coalition, was Chief Advocate for the UN's Office for Children and Armed Conflict, a trustee of Human Rights Watch, and chair of the Committee to Protect Journalists.
A former ABC News correspondent and Bureau Chief in Germany, Marton started her journalism career at NPR. A best selling author, Marton is also the winner of several awards for her writing and reporting, including a Peabody Award for a one hour documentary on China.  Her books include, Wallenberg, The Polk Conspiracy, Hidden Power: Presidential Marriages That Shaped Our History, The Great Escape – Nine Jews Who Fled Hitler and Changed the World, and Enemies of the People - My Family's Journey to America, and True Believer: Stalin's Last American Spy. Her most recent book, The Chancellor – the Remarkable Odyssey of Angela Merkel was a NY Times Notable Book of 2021. The mother of a son and a daughter, Marton lives in New York City.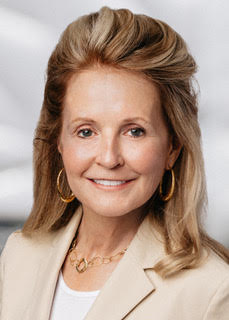 Maureen White (moderator), is a Senior Fellow in the Foreign Policy Institute at Johns Hopkins SAIS. She was the Senior Advisor on Humanitarian Issues in the Office of the Special Representation to Afghanistan and Pakistan in the Department of State (2009-2013). In the Clinton administration, she represented the US at the United Nations Children's Fund (1997-2001). In addition, she was National Finance Co-chair of the Hillary Clinton for President Campaign 2008 and served as National Finance Chair of the Democratic National Committee. Prior to that, she had a career in international economic research in New York, London, and Tokyo. She serves on the boards of numerous organizations involved in global issues including the IRC, NDI, the Center for Global Development, International Women's Health Coalition, and the American Academy in Berlin.
She is  chairman of the board of Refugees International
.
She is a member of the Council on Foreign Relations and the Atlantic Council. She has a BA from Mount Holyoke and an MSc (Econ) from the London School of Economics.



---
This program is being held in partnership with:

---
The Women's Foreign Policy Group is a non-partisan organization committed to promoting women's leadership and voices in international affairs through in-depth global issues programming and mentoring. Not a WFPG member? Get engaged with our programming and events:
Join | Donate | Give a gift membership

Please direct any questions to [email protected].
---