Mentor Minutes: Dana Linnet
Thursday, July 27, 2023
,
3:30 PM
-
4:30 PM EDT
Category: Events
---
Are you just starting out a career in international affairs? Are you exploring different pathways but unsure how to get there or are you looking for tips and tricks on how to land your dream job? Join the Women's Foreign Policy Group for our monthly Mentor Minutes! On every last Thursday of the month at 3:30 pm EST, WFPG Members will get a chance to speak to an experienced mentor in international affairs in a small-group setting. These intimate conversations will allow Members to interact with women leaders across various sectors.
WFPG believes that mentorship is crucial for the next generation of women leaders to develop confidence and discover the tools they need to succeed. Mentor Minutes are a unique opportunity for students and young professionals to broaden their network among mentors and colleagues alike in a small-group setting. Members will gain insight on upcoming career decisions, learn more about tailoring applications to particular organizations and sectors, and hear directly from those in the field who have unparalleled experience to share.
Not a member, but would like to join Mentor Minutes? Join today! WFPG is committed to strengthening networking connections for students and young professionals across all sectors. Beginning a career in international affairs can be incredibly difficult without support and access to resources. As a WFPG member, not only are you invited to attend Mentor Minutes, but you also receive complimentary admission to all other in-person and virtual professional development and mentoring programs, such as our Career Pathways. Additionally, you will gain access to exclusive member experiences and opportunities.
WFPG Student and Young Professional membership is $60. Other membership types are available here.
Memberships are valid for one full year.
---
A conversation with:
Dana Linnet, global business leader, former diplomat, and U.S. national security veteran focused on Defense, Aerospace, and Emerging Technologies
---

Thursday, July 27th, 2023 | 3:30 PM ET
Virtual Event - Attendees will receive the Zoom link once they have completed the registration form.
---
Dana Linnet is a global business leader, former diplomat, and U.S. national security veteran focused on Defense, Aerospace, and Emerging Technologies. As President and CEO of The Summit Group DC, she and her partners empower their clients to work as trusted partners to the U.S. Government. Dana was named "Top 100 Aerospace and Aviation Professionals to Follow on LinkedIn 2022" and "Top 100 Women" on that same list in 2021.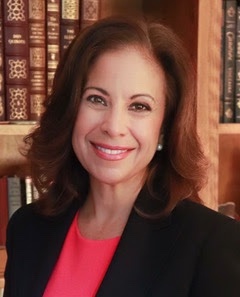 She also serves as a Senior Advisor to The Roosevelt Group and Donovan Capital Group. She is an Executive Member and Co-Chair for Development at the DACOR Bacon House Foundation, which serves as home of the Foreign Affairs Community. She serves in numerous board positions for charitable and business organizations.
Dana served as a career diplomat at the US Department of State, working in Europe, the Middle East, the IndoPacific, and in Washington DC. After leaving the Department, she served as a Lockheed Martin executive advancing hundreds of international programs worth over $100BN. Her passion is mentoring and supporting the careers of women and others from underrepresented groups, especially in public service.
Ms. Linnet will share strategic advice in connection with shaping and navigating a career in international affairs.
---
The Women's Foreign Policy Group is a non-partisan organization committed to promoting women's leadership and voices in international affairs through in-depth global issues programming and mentoring. Not a WFPG member? Get engaged with our programming and events:
---