Overcoming Stress and Trauma: Build Your Resiliency in the Age of COVID-19
Tuesday, December 08, 2020
,
1:00 PM
-
2:00 PM EST
Category: Events
---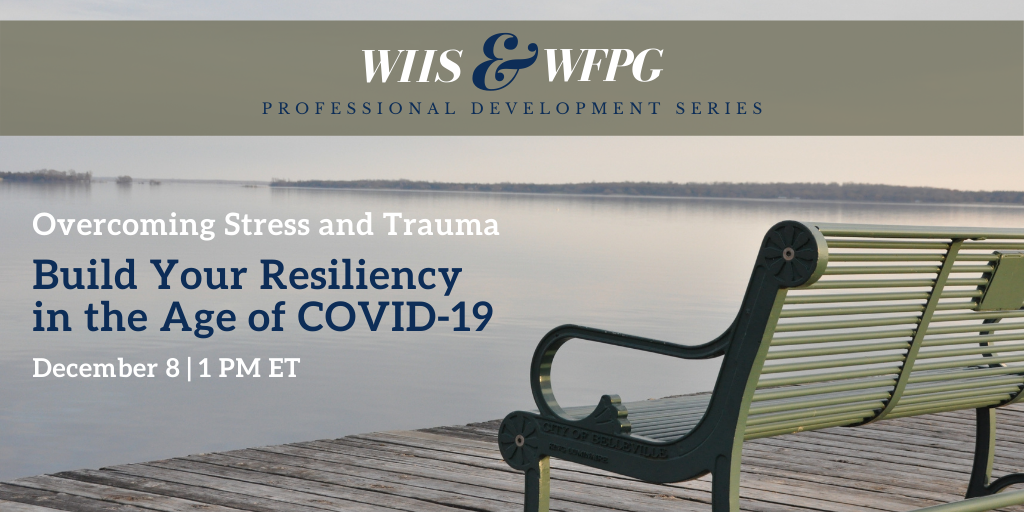 2020 has been a year of uncertainty and it has posed unique challenges to those working in humanitarian relief, international security, trade, and foreign policy. Personal and global circumstances have taken a toll on professional lives and career pressures have impacted family lives. Join us for a conversation with the creator of Mindfulness-Based Mind Fitness Training, Elizabeth Stanley, and hear her advice on how to apply mindfulness skills in your daily life and in order to build resilience. CARE USA Managing Director of Strategic Initiatives & Development Beth Solomon and Co-President of the NY Chapter of WIIS Min Kyriannis will also give brief opening and closing comments.
Elizabeth A. Stanley is an associate professor of security studies at Georgetown University. An award-winning author and editor, she speaks, teaches, and writes about resilience, decision-making, political psychology, civil-military relations, technology and innovation, and international security. She's the creator of Mindfulness-Based Mind Fitness Training, which has been taught to many thousands in civilian and military high-stress environments. Her research has been featured on 60 Minutes, ABC Evening News, and NPR, as well as in Time magazine and many other media outlets. Earlier in her career, she served as a US Army intelligence officer in South Korea, Germany, and on two peacekeeping deployments in the Balkans, and she has served on several advisory boards. She holds degrees from Yale, Harvard, and MIT. | elizabeth-stanley.com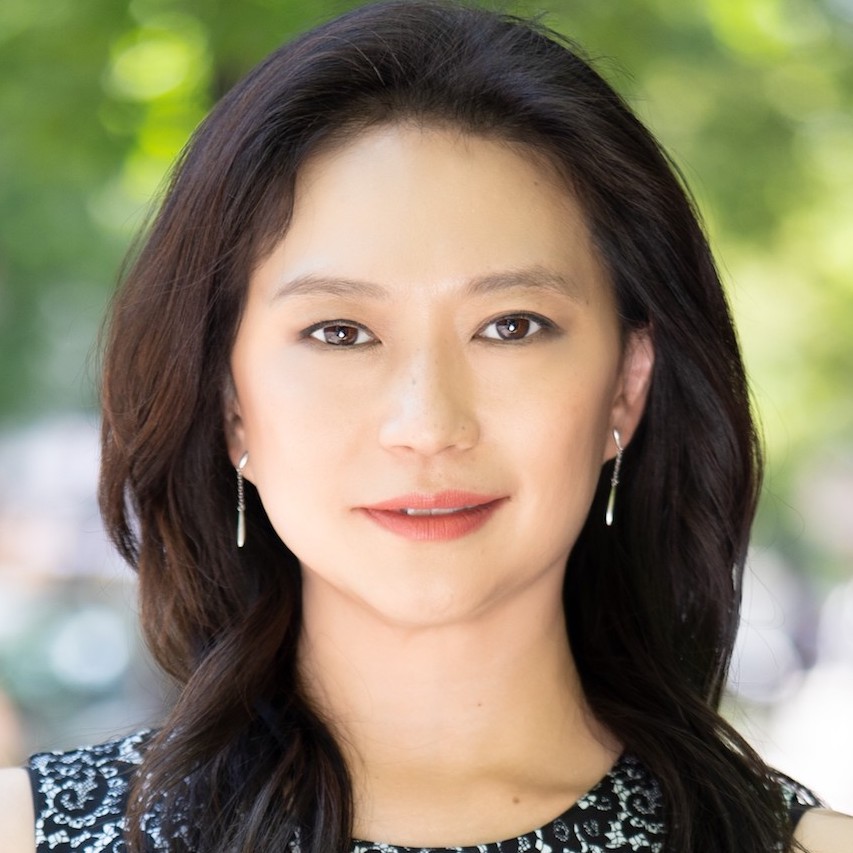 Min Kyriannis has 25+ years in converged, global, information technology, cybersecurity, physical security, as well as risk management across the US, Europe, Middle East and Asia. She has been cited in many professional publications and is widely recognized as a leader in the Security Technology industry. She currently serves as the cybersecurity and business development lead at Jaros, Baum & Bolles where she focuses on promoting cybersecurity, physical security, and technology as an integral part of all building technology systems. She currently serves as Chair of SIA's Cybersecurity Advisory Board and Vice-Chair of SIA's New Product Showcase Committee, the Advisory Board for SecuritySpecifiers, as well as Co-President of Women In International Security – NY Chapter.

Beth Solomon serves as Managing Director of External Affairs and Development for CARE USA, a global humanitarian and development organization dedicated to defeating poverty and fighting for women and girls. Before joining CARE, she worked on the staff of Hillary Clinton's presidential campaign, as Vice President of the Government Practice of US Bank Global Corporate Trust, and spearheaded strategic initiatives at the International Franchise Association and the National Association of Manufacturers. Beth began her career as a reporter for the Voice of America, based in Nairobi, Kenya. She reported for ABC News and Radio France International on the fall of the Berlin Wall and the first free elections in post-Soviet East Europe. She holds a BA from Yale and pursued graduate studies in the National Security Studies at Georgetown.

---

Tuesday, December 8, 2020 | 1 to 2 PM EDT

Registered participants will receive a Zoom link

Registration is free for WFPG and WIIS members and $10 for non-members. 
Not a member? Join us! 
Space is limited and advance registration is required. 
---
Women's Foreign Policy Group and Women In International Security are collaborating on regular career development webinars. Through our
Professional Development Series
, participants can expand critical skills from virtual networking and diplomatic negotiations to public speaking and mid-career transitions.
---