Dear Members and Friends,

The WFPG is a network which proudly fosters connections and mentoring. We are committed to continuing to be a resource for current and aspiring women leaders, while ensuring the safety and health of our community.

As we practice social distancing and adapt to these unprecedented circumstances, we invite you to engage with us virtually. In April, the WFPG will host its first online mentoring forum and its first remote career brownbag. We will also continue to be a platform for amplifying the voices of women experts in international affairs and to offer timely and relevant content. This month we are highlighting several articles from WFPG members and speakers on the global impact of COVID-19 on our blog. We also invite you to watch past discussions here.

In these uncertain times, we are so grateful for the continued support of our members and partners. We welcome your ideas and feedback as we all strive to find new ways to support one another, our mission, and our broader community. We look forward to continuing to work together to expand the foreign policy dialogue across generations and to support women at every stage of their careers. Join as a member | Donate

Regards,

Ambassador Cathy Russell, Co-Chair, WFPG Board of Directors
Lois Romano, Co-Chair, WFPG Board of Directors
Kim Kahnhauser Freeman, WFPG Executive Director
---

The COVID-19 coronavirus is dominating the news cycle, stressing healthcare and emergency response, upending daily life, and threatening health, wealth and security around the globe. Hear from five experts who take us beyond the headlines to better understand this crisis and the potential ramifications for the US and for the world:
COVID-19 Could Doom or Deliver US-China Commercial Relations: Disaster Recovery Demands Diplomacy, Not Divorce | Anna Ashton | US-China Business Council


When the US and China reached a Phase One trade agreement in January, US companies with business in China breathed a measured sigh of relief. The agreement was hardly comprehensive, but it broke new ground in resolving old disputes. It also offered a chance at improved commercial and diplomatic engagement after many months of escalating tariffs and tension. But on the heels of the Phase One deal's announcement, China's coronavirus outbreak became an epidemic, bringing with it dramatic economic disruptions. COVID-19 has supplanted the trade truce as the relationship's new destabilizing factor, one that is being leveraged more baldly and aggressively to pry our economies apart. Read more


The Coronavirus Pandemic: Public Health Actions to #FlattenTheCurve | Rear Admiral Susan Blumenthal MD MPA | Matina Kakalis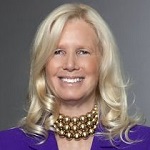 More than 40 new infectious diseases have emerged since the 1960s, but until the recent coronavirus pandemic, many nations had amnesia about the devastating impact of these outbreaks. As of March 23rd, over 353,692 people globally have been infected with more than 15,430 deaths. In America, more than 35,241 cases of COVID-19 have been reported with over 400 deaths thus far. Cases are expected to increase rapidly in the coming weeks. Read more


Coronavirus Could Bring the United States' East Asian Allies Closer to Beijing | Miyeon Oh | Atlantic Council


As the novel coronavirus (COVID-19) continues to spread around the world, the unfolding economic and public health crises may see China's neighbors shift their attention back towards Beijing, potentially threatening the US's leadership position in the region and its ability to maintain its advantage in strategic competition with Beijing. Kurt Campbell and Rush Doshi recently warned that China is moving quickly to position itself as the global leader of the pandemic response, while the US is struggling with its efforts to battle the virus at home. As many of the US's most important allies and partners rely heavily on China economically, Washington needs to coordinate not only with its allies and partners, but also with China, to fight the global pandemic and minimize its economic impact. Read more


The Global Economic Impacts of COVID-19 | Stephanie Segal | CSIS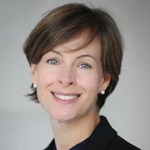 Segal has been focused on the economic ramifications of COVID-19 for both the US and the world. In her recent post, The Global Economic Impacts of COVID-19, she covers the economic consequences of the pandemic, and in Dollar Swap Lines: Welcome Support but Only Part of the Solution she breaks down the impact of the Federal Reserve's decision. Segal also joined fellow CSIS experts Heather Conley and Steve Morrison for a conversation on the new phase of the pandemic in the US and US government response. 
Coronavirus Inspires Divergent Messages and Misinformation | Eileen Drage O'Reilly | Axios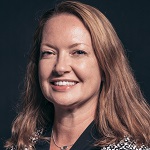 Misinformation and mixed messages from leaders are compounding people's natural fear about the pandemic from the new coronavirus and diverting their attention from the steps scientists say are needed to quell the outbreak. Even the best-case scenario is dire for Americans, and that's based on social distancing and other measures having the chance to take effect. The dichotomy between some of the White House rhetoric and what scientific experts expound is taking its toll on people who need clear communication on how to combat the novel coronavirus. Read more


---



Online Mentoring Forum | April 23
This April, the WFPG will co-host our Annual Mentoring Forum with New York University online. The new format will include a live-streamed panel discussion, followed by virtual breakout sessions. Just like our in-person programs, students and young professionals will have the chance to speak with senior-level international affairs experts to gain practical career advice. Sectors represented will include international development, NGOs, human rights, international law, international health, international business, diplomatic service, the UN, journalism, and communications. Stay tuned for details!
YP Network Virtual Brownbag | April 2

While we continue to practice social distancing, WFPG's Young Professional Network roundtables will continue online. Our DC chapter and new NY chapter will co-host their first digital discussion on April 2nd (more details to follow). The Network is open to all WFPG student and young professional members, as well as young professionals working at the offices of any of our organizational or corporate members. Learn More
New Young Professional Network Leadership

We are thrilled to welcome our 2020 DC Network Co-Chairs: Kristin Bruno, Senior Associate in Digital Strategy and Analytics at The Pew Charitable Trusts, and Kristen Folkerts, Coordinator for the US-Africa Business Center at the US Chamber of Commerce. A special thank you to our 2019 Co-Chairs Alice Calder, Katarina O'Reagan and Natalie Winston. Meet our DC Co-Chairs
Announcing the NY Young Professional Network

We are excited to announce that the YP Network has launched a new chapter in New York! Thank you to steering committee members Beatriz Ciordia, Aline Guzik, Hadia Sheerazi and Anna Zhang for stepping up to lead this new chapter. We look forward to working with both chapters on new programming this year! Meet our NY Steering Committee
---

Interested in contributing to our blog?

WFPG Members are invited to submit blog posts on foreign policy topics, women's leadership and career and mentoring advice. Learn more or send submissions to [email protected]. Read our blog
Women In International Security (WIIS) and the Heinrich Böll Foundation Washington, DC are hosting the 1325 And Beyond Essay Competition to commemorate the 20th anniversary of the United Nations Security Council Resolution 1325. This opportunity is open to current and recent graduate students, in addition to those enrolling in graduate school in the fall. Submissions are due April 15th.
---

On March 6th, Refugees International Senior Advocate for Women Devon Cone joined the WFPG and the Keough School of Global Affairs for a conversation on the dire situation of women and unaccompanied children in Lesbos, Greece. Cone shared her recommendations from her recent fact-finding mission. Read more

On February 13th, Deputy Permanent Representative of France Anne Gueguen, UK Deputy Consul General Laura Hickey, and CNN National Security Analyst and WFPG Board Member Samantha Vinograd, joined the WFPG for a conversation on diplomacy, escalation and brinkmanship with Iran. The event was moderated by WFPG Executive Director Kim Kahnhauser Freeman and co-hosted by the Institute of International Education. Read more

On February 5th, WFPG co-sponsored our Annual DC Mentoring Forum with the George Washington University. Over 150 students attended and spoke with accomplished professionals in international affairs. Fields represented included diplomacy, communications, international development and security. Thank you to all the mentors who shared their expertise and valued advice. Read more
---
Ambassador Kathleen A. Doherty retired from the US Foreign Service in January and is now Chief Strategy and Retreats Officer at the Annenberg Foundation Trust at Sunnylands. During her impressive career, Doherty served as Ambassador to Cyprus, Deputy Chief of Mission in Italy and Deputy Assistant Secretary in the Bureau of European and Eurasian Affairs.

Katie Conti has taken on a new role at Meridian International Center as Program Coordinator for Pan Africa Youth Leadership Program, where she was previously Program Associate.

Simone Peloquin is now a member of the Center for Strategic and International Studies' Africa Policy Accelerator Cohort, which connects young US-Africa policymakers in Washington.
We are thrilled to launch our NY chapter of the YP Network with a steering committee led by Beatriz Ciordia, Aline Guzik, Hadia Sheerazi and Anna Zhang. We also welcome our new 2020 DC co-chairs Kristin Bruno and Kristen Folkerts. Many thanks to our 2019 co-chairs, Alice Calder, Katarina O'Reagan and Natalie Winston, for organizing career chats and networking events to support our student and young professional members.

Share your updates! Do you have a new job? Did you receive a professional award? Please share your news with us at [email protected] so we can congratulate you and share your news with fellow WFPG members.
In this issue...
---
Join the WFPG Network
Support WFPG in our mission by becoming a member. WFPG is a 501(c)(3) nonprofit and all memberships and contributions are fully tax-deductible to the extent allowed by law.
---
Give a gift membership
Thinking of graduation gifts for the aspiring young leaders in your life? Give the gift of WFPG membership and introduce her to our network of dedicated professionals committed to promoting the voices of women in foreign policy!
---