Mentor Minutes: Michele Lynch
Tuesday, October 31, 2023
,
3:30 PM
-
4:30 PM EST
Category: Events
---
Are you just starting out a career in international affairs? Are you exploring different pathways but unsure how to get there or are you looking for tips and tricks on how to land your dream job? Join the Women's Foreign Policy Group for our monthly Mentor Minutes! On every last Tuesday or Thursday of the month at 3:30 pm EST, WFPG Members will get a chance to speak to an experienced mentor in international affairs in a small-group setting. These intimate conversations will allow Members to interact with women leaders across various sectors.
WFPG believes that mentorship is crucial for the next generation of women leaders to develop confidence and discover the tools they need to succeed. Mentor Minutes are a unique opportunity for students and young professionals to broaden their network among mentors and colleagues alike in a small-group setting. Members will gain insight on upcoming career decisions, learn more about tailoring applications to particular organizations and sectors, and hear directly from those in the field who have unparalleled experience to share.
Not a member, but would like to join Mentor Minutes? Join today! WFPG is committed to strengthening networking connections for students and young professionals across all sectors. Beginning a career in international affairs can be incredibly difficult without support and access to resources. As a WFPG member, not only are you invited to attend Mentor Minutes, but you also receive complimentary admission to all other in-person and virtual professional development and mentoring programs, such as our Career Pathways. Additionally, you will gain access to exclusive member experiences and opportunities.
WFPG Student and Young Professional membership is $60. Other membership types are available here.
Memberships are valid for one full year.
---
A conversation with:
Michele Lynch, Senior Policy Advisor at TMG
---

Tuesday, Oct 31st, 2023 | 3:30 PM ET
Virtual Event - Attendees will receive the Zoom link once they have completed the registration form.
---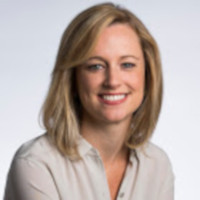 Michele Lynch is a Senior Policy Advisor at TMG, an ICT regulatory consulting firm, advising clients on global digital policy issues. She is also an Adjunct Professor with the Duke University Science and Society Initiative, focused on advancing technology policy cooperation through international organizations. Previously, Lynch led strategic engagement with the diplomatic community and international organizations as a member of Google's Government Affairs and Public Policy team. Prior to Google, she managed a global technology project at the American Red Cross which explored the use of emerging technology for disaster response and served as Director of the Office of the Chairman of the Board of Governors. She also worked at the British High Commission in Malaysia, USAID's Office of US Foreign Disaster Assistance and the White House Office of Presidential Advance. Lynch holds a MA in Conflict, Security and Development from King's College London and a BA from the University of North Carolina at Chapel Hill. 
---
The Women's Foreign Policy Group is a non-partisan organization committed to promoting women's leadership and voices in international affairs through in-depth global issues programming and mentoring. Not a WFPG member? Get engaged with our programming and events:
---