Engaging and Inspiring Next Generation Leaders


WFPG believes that providing the next generation of women leaders with the tools to succeed is the key to promoting women's voices in foreign affairs. The organization provides a professional forum for women to connect with one another. Our roundtable discussions enable young women—both those in the work force and those still in school—to interact with leaders and role models in the foreign policy community.

We believe that mentoring is a two-way street and WFPG encourages our members to engage across generational boundaries and benefit from each other's knowledge. WFPG offers a forum where women of all ages can broaden their networks, mentor those new to the field and be mentored by those who have come before them.

Through virtual and in-person mentoring and professional development programming, the WFPG provides students and young professionals with the opportunity to meet with international affairs professionals to discuss career experiences and to learn first-hand what tools are needed to excel in their fields. We are excited to introduce two new virtual mentoring programs: Career Pathways and Mentor Minutes. Additionally, the WFPG hosts a 1:1, year-long, virtual or in- person mentoring program - Mentor Match. Student and Young Professional members have access to additional mentoring opportunities through WFPG's Young Professional Network.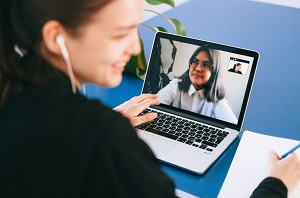 Are you struggling to set yourself apart from other applicants, unable to move up in your department, or don't know how to begin your career? Join WFPG for our Career Pathways! These member-exclusive monthly online events feature women leaders in a variety of international affairs fields to help answer your questions. Each month, WFPG will feature a new group of speakers to talk about their chosen career paths, how they got there, and any advice they have for someone interested in the industry. Whether you are a student with a heavy workload, a young professional navigating your new life, or an experienced employee who wants to revamp their resume, Career Pathways is the resource for you. Potential Career Pathway topics include foreign service, human rights, international development, climate, public health, and more! Please join us on every third Tuesday of the month at 3:30pm to meet these impressive mentors and transform your career.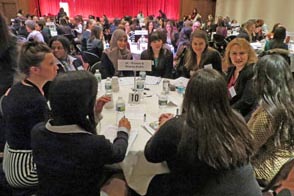 Are you just starting out a career in international affairs? Are you exploring different pathways but unsure how to get there or are you looking for tips and tricks on how to land your dream job? Join the Women's Foreign Policy Group for our monthly Mentor Minutes! On every last Thursday of the month at 3:30 pm EST, WFPG Student and Young Professional members will get a chance to speak to an experienced mentor in international affairs in a small-group setting. These intimate conversations will allow Student and Young Professional members to interact with women leaders across various sectors. Members will gain insight on upcoming career decisions, learn more about tailoring applications to particular organizations and sectors, and hear directly from those in the field who have unparalleled experience to share.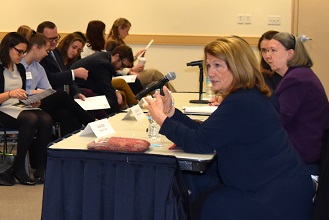 Every summer, the WFPG matches mentors with mentees for our year-long mentor program. Students, young professionals, and mid-career members may apply to be matched with mid- or senior-level mentors. Over the next year, mentors and mentees will meet every month or two to discuss career goals and challenges. The WFPG provides a framework and suggests optional themes and prompts for the initial conversations until the mentors and mentees become more familiar with each other. If you are interested in applying to be a mentor or mentee, look out for an email coming soon.
Learn more:
Mentors
|
Mentees